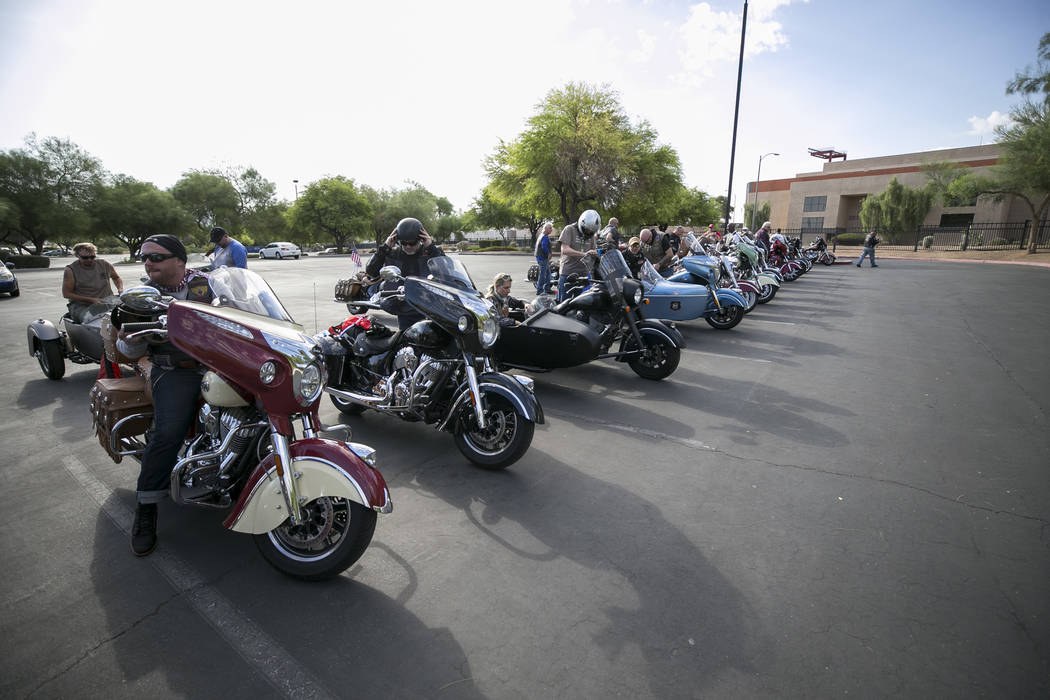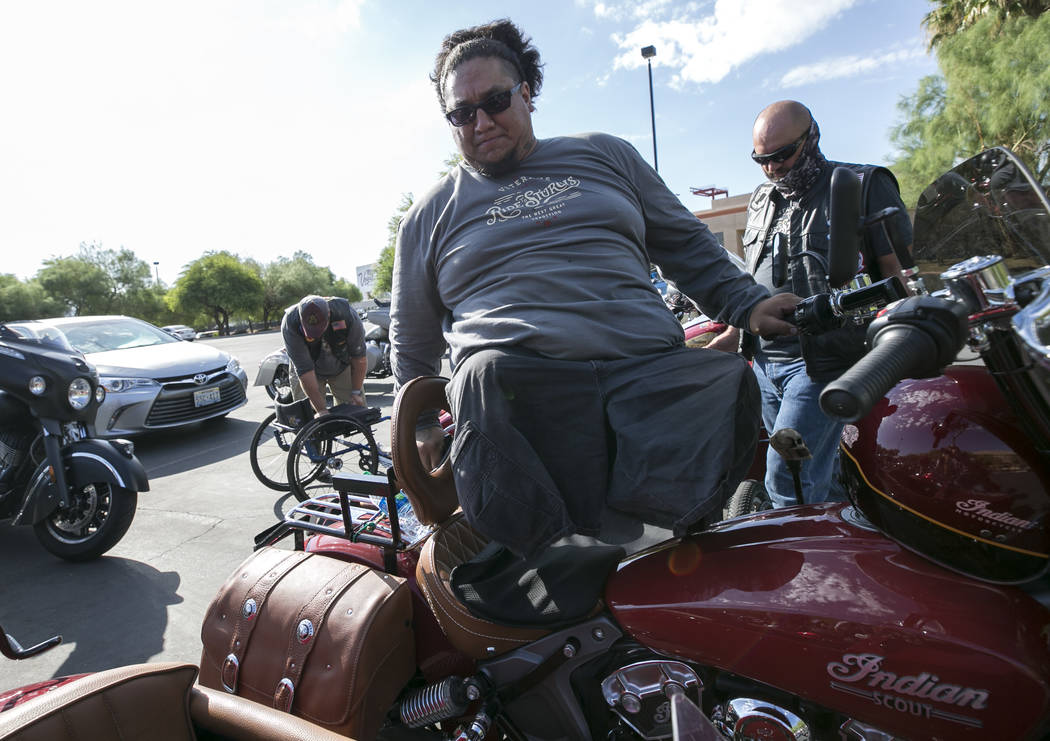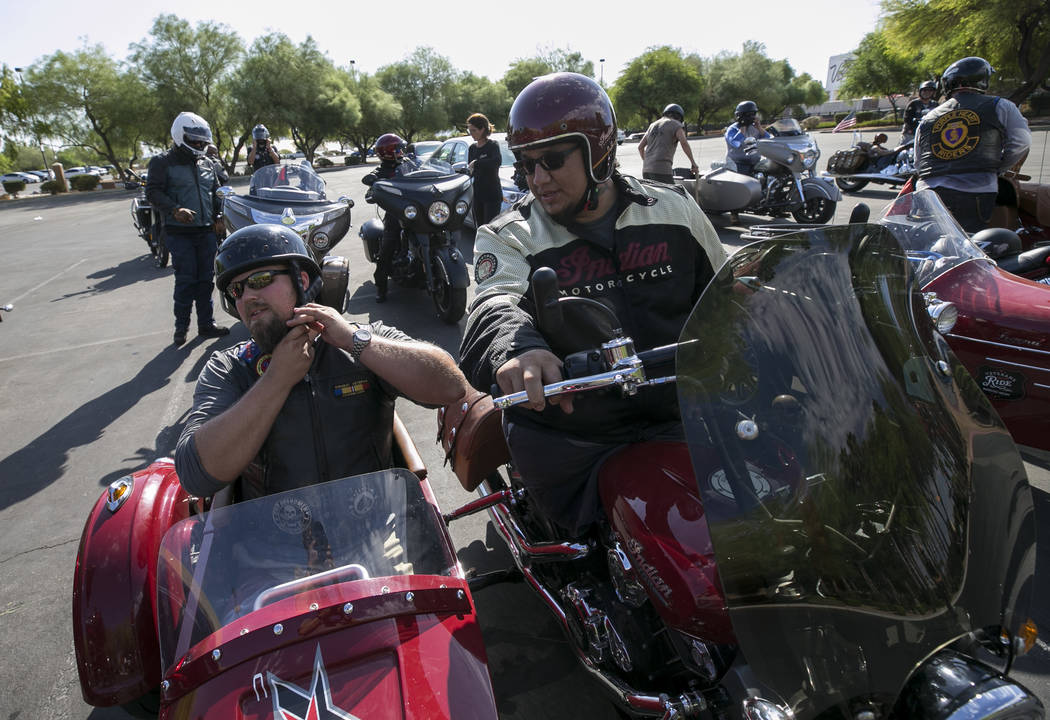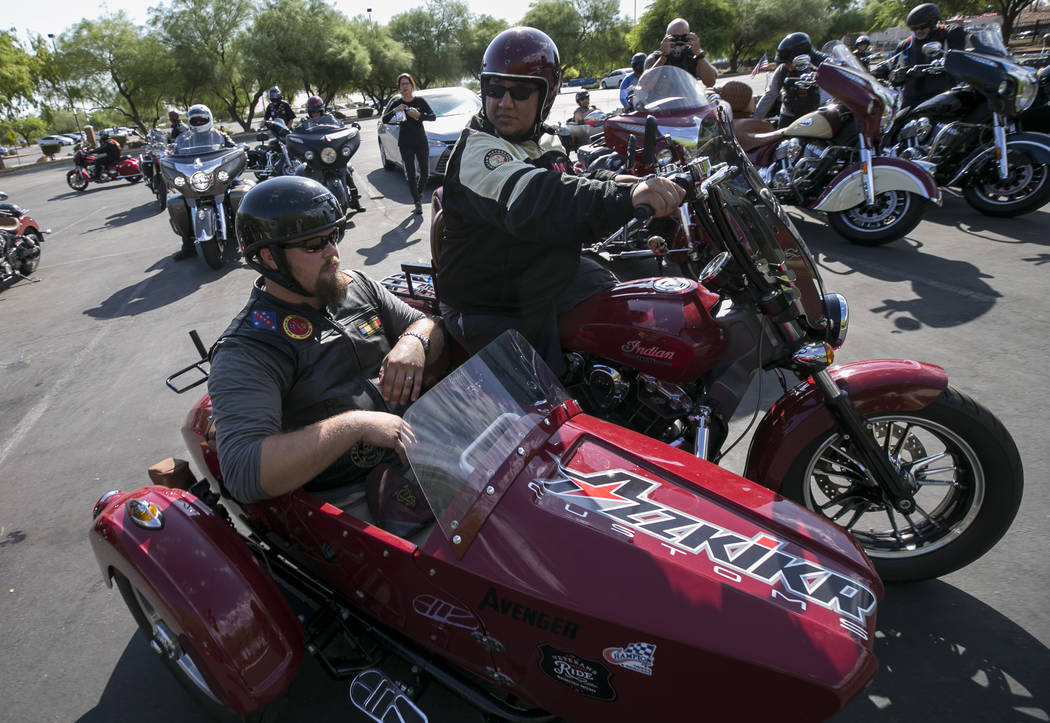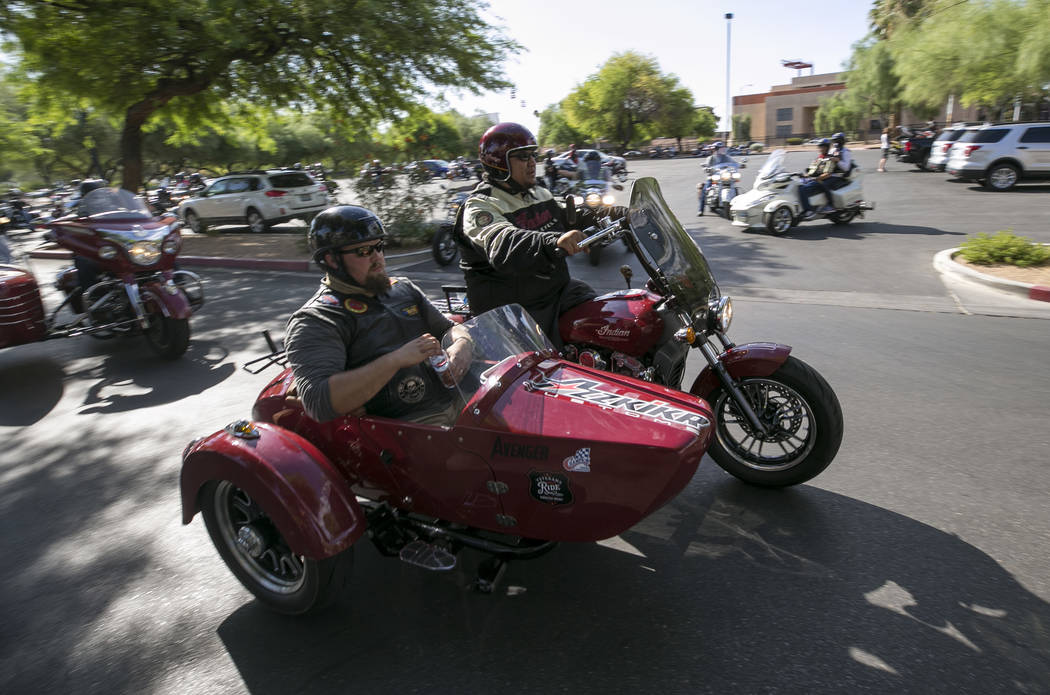 Retired Army Cpl. Joshua Stein, who lost his legs during an explosion in Iraq, mounts his modified Indian Scout Avenger Sidecar at the Veterans Memorial outside the Sawyer Building on Saturday.
Stein and retired Marines Cpl. Neil Frustaglio, who also lost his legs during explosions in Iraq, are taking part in the third annual Veterans Charity Ride from Los Angeles to the 77th annual Sturgis Motorcycle Rally in South Dakota.
The two post-9/11 veterans and best friends were chosen as Hero's Ride of a Lifetime selectees from more than 50 nominations for the motorcycle therapy adventure.
Source: https://www.reviewjournal.com/news/military/double-amputee-veterans-stop-in-las-vegas-on-way-to-sturgis/?utm_campaign=coschedule&utm_source=facebook_page&utm_medium=Veterans%20Charity%20Ride